3 tags
Why am I still awake? O_O AKJHDJKSHKDJHFSKJ
4 tags
2 tags
3 tags
10 Things Your Dog Would Tell You..
tinyfacts: My life is likely to last 10 to 15 years. Any separation from you will be painful: remember that before you get me. Give me time to understand what you want of me. Place your trust in me- it is crucial to my well being. Do not be angry at me for long, and do not lock me up as punishment. You have your work, your entertainment,and your friends. I only have you. Read More
2 tags
nachipachipachi replied to your post: Passed the USTET and UPCAT. Woot~ *cheers* Omedetou!! :D Saang up campus ka?? :) Thank you po. *A*/ Diliman po. :)
2 tags
Passed the USTET and UPCAT. Woot~ *cheers*
3 tags
6 tags
Date a Pisay Girl :3 by Quina Baterna
jilyanxd: Date a Pisay girl. Date the awkward girl who's more concerned about her next lesson than what to wear to the next party. She'd be more concerned about having an enchanting mind than a pretty face. You have to be ready though, because a Pisay girl can't stand anyone who she can't connect with intellectually. She'll keep you on your toes, randomly blurting out facts about the random...
3 tags
Hey guys! It's been a long time since I didn't write anything, or just even reblogged. Though it's not like I forgot, I just had my attention to some things other than Tumblr. I've been hanging out in the chatroom of our club. All of the people in there also like watching anime and reading manga like me. I also met Ate/s and Kuya/s there, and I really hope they are not...
7 tags
4 tags
3 tags
stephenell: eating food while waiting for your other food to be ready
me: accidently clicks reblog without holding 'alt' first
me: *dying whale noise*
3 tags
me when bumping into inanimate objects: omg sorry
me when bumping into people: out of my way peasants
10 tags
3 tags
Loving a band with all your heart is something you...
static-and-silence: pinkisthenewscarlet: i-spooky-like-fedex: skellagirl: parallelsea: October OCTOber it's the 8th month I cracked the code October is the 10th month though It was originally the 8th month but then Julius fucking Caesar decided to add in July and August after himself and his nephew Augustus we should totally just stab caesar
5 tags
3 tags
4 tags
6 tags
7 tags
6 tags
In love with One Ok Rock's song, Notes'n'Words.
2 tags
brasillian: do you just have so much anime to watch that you feel like watching none
2 tags
shehlovee: Life is unfair. You put someone first who puts you second. You study your ass off for a final only to get a C. You give 110% to someone in a relationship who only gives 40%. You're there for a best friend at 3:00am and the next day they don't pick up their phone. It seems like you're giving everyone everything and they're just walking away with it.
Person: How can you tell what song it is from the first 5 seconds of sound?
Me: HOW CAN YOU NOT?
5 tags
7 tags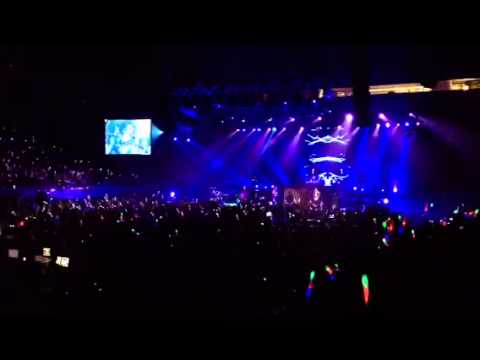 4 tags
NO FANDOM IS SAFE FROM THE CICADA BLOCK
jeli-bean: NONE
3 tags
3 tags
3 tags
4 tags
USTET: Done~! [[MORE]] Finally~! Next is the ET of Mapua, but I'm not sure yet if I'm going to take it. We don't have our test permit yet, but they still allowed us to take the exam. They also gave this folder to us: The exam ended in the noon, then me and some of my friends who also put BS Architecture in their courses (well, because there's an extension exam for those...
6 tags
5 tags
5 tags
3 tags